Manager – Talent Acquisition (9581)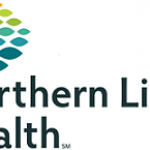 Northern Light Health
Northern Light Health 
Department: Talent Acquisition
Position is located: 797 Wilson Street
Work Type: Full Time / 8:00 AM to 4:30 PM
Summary:
The Talent Acquisition Manager leads a portion of the Talent Acquisition team members within the Human Resources shared services setting in partnership with the department Director and Vice President. This leader directs the work of recruiters while maintaining assigned requisitions and reports to the Director of Talent Acquisition and is based at Cianchette in Brewer.
Click Here to Apply:  Manager – Talent Acquisition 
Responsibilities:
People
• Ensures staff receives in-depth orientation and training to effectively hire the right people.
• Ensures recruiters provide professional, knowledgeable, and timely service according to the
hiring manager compact.
• Provides leadership and direction to the Talent team.
• Develops plans and schedules for the efficient deployment of staff for attendance at events.
• Builds and maintains a strong functional team through effective recruiting, coaching, team
building and succession planning.
• Maintains and improves Talent team operations by monitoring system performance; identifying and resolving problems; preparing and completing action plans; managing system and process improvement and quality assurance programs.
• Assist Director and Vice President with budgetary decisions regarding staffing and recruitment/marketing.
• Oversees review, approval and payment of regular vendor invoices as assigned by Director.
• Participates in educational opportunities, reading professional publications, maintaining personal networks, participating in professional organizations and maintaining current on industry trends.
• Maintains communications that align with the overall strategies of the system and department.
Requirements:
Bachelor's Degree required.
At least 2 years prior management experience required.
At least 4 years direct recruitment, sales or marketing experience required.
SHRM Certified Professional (SHRM-CP), SHRM Senior Certified Professional (SHRM-SCP) credential, SPHR, or other nationally recognized recruitment credential preferred.