Provider Recruiter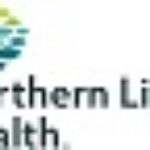 Website Northern Light Health
Northern Light Health exists to make healthcare work for you.
*This position can be located in Bangor, Presque Isle or Portland, Maine *
Summary:
Participates as a member of the Provider Recruitment and Retention team to fill physician and non-physician provider positions. This will be achieved by owning the recruitment process from start to finish including advertising opportunities, sourcing, pre-screening candidates, on-site interview scheduling and facilitation, and keeping up-to-date on current physician recruitment strategies and best practices. Position schedule can be demanding at times, requiring 24/7 availability to candidates as they navigate the interview and selection process.
Responsibilities:
People
• Acts as a role model for co-workers within the department and the EMHS system.
• Maintains and exhibits a professional, positive attitude towards co-workers, work and EMHS.
• Demonstrates a commitment to co-workers, job duties and EMHS (e.g., team player)
• Provide coverage to other department employees as needed. Coverage for Recruitment Director may include compiling data, attending meetings, etc.
• Coordinates/recommends advertising activities with oversight of the Director of Provider Recruitment
• Researches, develops, plans, implements all methods to generate candidates, including national/local/internet advertising, direct mail, resident-related events and publications, job fairs, etc.
• Source candidates through various physician databases.
• Attend Recruitment events as directed by the director. Create marketing materials for recruitment events.
• Serve as the primary contact for candidates throughout the recruitment process, including pre-screening, scheduling phone interviews, scheduling and facilitating the on-site visit for candidates and their spouse/significant other and family.
• Pre-Screen candidate for behavioral and cultural fit – then complete a formal presentation to practice management/lead physician.
• Assist/Coordinate the site visit by making reservations, processing invoices, completing interview schedules, etc.
• Ensure that all itineraries are approved before sending to candidates and/or key stakeholders.
• After the candidate has signed on with an organization, assist with the new hire and their family's transition to the area – this can include, but is not limited to housing, community events, daycares/schools, ect.
• Educate and collaborate with management team regarding the physician recruitment process, market availability of candidates, specialty trends, and other key components.
• Works with legal on any immigration matters, completes requirements surround immigration processing. Acts as a liaison between the physician and legal services. Responsible for gathering and researching data as well as completing mandated advertisements.
• Coordinates locum tenens assignments for assigned areas. Responsible for initiating searches, forwarding locum candidates to practice managers, maintaining data to insure non-duplication of presentations, and ensures documentation is received and is up-to-date. Maintains constant communication with the locum agencies and practice managers to ensure timely follow-up.
• Perform onboarding functions as appropriate and/or necessary.
Service
• Provides excellent customer service, both for internal and/or external customers.
• Responds to communications (phone calls, voice mail messages, and emails) in a timely manner.
• Develop marketing plans for each recruitment effort; may include writing ad copy, designing marketing material, attending recruitment events, direct mail purchase, and/or engaging outside recruitment firms.
• Ensure service standards are met relative to the applicant review process; to include prompt screening of new applications, responding to applicants, completing phone interviews, providing practices with complete applicant profiles, confirming follow up by practices, and issuing prompt invitations for site visits.
• Leading and managing site visits in order to exceed candidate expectations; to include ensuring materials are at hotel on time, keeping interviews on schedule, managing up interviewers to candidate, filling unexpected time gaps constructively, providing hospital and community tours, and providing support to candidate's families.
• Execute all aspects of the recruitment process, including compliance with standardized recruitment processes, protocols, procedures and timelines.
Quality
• Seeks ways to improve quality of services provided – Identify opportunities for fiscal and time efficiency in the recruitment process.
• Provides assistance to Director in improving provider recruitment and retention services
• Work to ensure receipt of written feedback from individuals interviewing provider candidates.
• Maintain regular contact with candidates to keep them informed of their status in the selection process.
• Participate in preparing reports and data for practices, the Recruitment and Retention Department, and administrators as needed.
• Ensure all candidate information is tracked in the physician recruitment database and applicable departmental/system logs/databases. Maintain accurate records in recruitment database.
• Complete and distribute candidate review surveys
Finance
• Seeks out ways to reduce operating costs or increase efficiency within role/department.
• Acts in a cost conscious manner with regard to use of supplies.
• Makes effective use of time at work.
• Assists in the development and monitoring of the recruitment budget to ensure department meets financial goal.
Growth
• Supports and embraces change in job and EMHS.
• Proactively seeks out solutions to problems for self, co-workers, patients, and visitors.
• Continually develops skills and/or job knowledge.
• Participates in skills training opportunities available to him/her.
• Takes pride in the appearance and growth of EMHS and acts in a way to promote the same
• Identifies opportunities to improve department efficiency and level of service in a way which allows the department to manage increased demand for services.
Community
• Partners with HR to ensure policies and processes are fully understood and implemented consistently.
• Partners with Provider Recruiters, to create sourcing strategy for open positions.
• Develops relationships with community and educational partners for enhance recruitment and talent acquisition.
Competencies and skills:
Essential:
* Behaves with Integrity and Builds Trust: Acts consistently in line with the core values, commitments and rules of conduct. Leads by example and tells the truth. Does what they say they will, when and how they say they will, or communicates an alternate plan.
* Cultivates Respect: Treats others fairly, embraces and values differences, and contributes to a culture of diversity, inclusion, empowerment and cooperation.
* Fosters Accountability: Creates and participates in a work environment where people hold themselves and others accountable for processes, results and behaviors. Takes appropriate ownership not only of successes but also mistakes and works to correct them in a timely manner. Demonstrates understanding that we all work as a team and the quality and timeliness of work impacts everyone involved.
* Practices Compassion: Exhibits genuine care for people and is available and ready to help; displays a deep awareness of and strong willingness to relieve the suffering of others.
Education:
Essential:
* Bachelor's Degree
Working conditions:
Essential:
* Lifting, moving and loading less than 20 pounds.
* Continuous sitting.
* Continuous standing.
* Continuous walking.
Equal Opportunity Employment
We are an equal opportunity employer and all qualified applicants will receive consideration for employment without regard to race, color, religion, age, disability status, gender, sex, sexual orientation, gender identity, ancestry, protected veteran status, national origin, genetic information or any other legally protected status.