Provider Recruitment Coordinator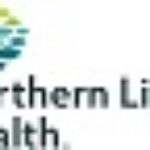 Website Northern Light Health
Northern Light Health exists to make healthcare work for you.
*This position can be located in Bangor, Presque Isle or Portland, Maine *
Summary:
The Provider Recruitment Coordinator II will support the timely and effective recruitment of highly qualified physicians and mid-level providers to EMHS Member Hospitals. The Coordinator will work directly with Provider Recruiters to develop each provider candidate's individualized itinerary for their interview on site. The Coordinator will be responsible for the coordination of interviews and all arrangement involved with on-site visits. The Coordinator II will be responsible for partnering with leaders to arrange interview schedules that make the best use of candidate time and showcase each member organization. In addition, the Coordinator II will assist in the onboarding process including completion of new hire paperwork, background checks, and scheduling of Occupational/Employee Health physicals. The Coordinator II will have access to highly confidential employee information, and must handle & protect the information in accordance with system policies, HIPAA requirements and the highest level of ethical standards.
Responsibilities:
People
• Responsible for general inquiries to the department received via phone or email. When possible information should be provided at the time of contact.
• Responsible for obtaining CVs and applications through various databases daily.
• Coordinate all provider candidate interviews, both phone and in-person
• Prepare on-site interview itineraries for all provider candidates
• Partner with system Recruitment Coordinator II for visits that involve more than one member location or their primary location will be another member organization
• Reserve conference rooms for interviews and luncheons
• Coordinate travel, lodging, etc. for candidates as needed
• Arrange candidate gift(s), make restaurant reservations, and arrange catering as directed by the Provider Recruiters.
• Prepare initial packet to be mailed to candidate and informational folder for candidate upon their arrival to the area.
• Schedule follow up call between the candidate and the provider recruiter.
• Ensure all final preparations are complete including finalizing itinerary and sending to candidate and all those involved in the on-site interview.
• Schedules newly hired providers to complete HR paperwork and Occupational Health physical and drug screen.
• Locum Tenens Process
• Update various databases for locum tracking
• Responsible for invoice tracking and reporting
• Collaborate with hospital departments on locum onboarding
• Responsible for candidate transitions, tours and luncheons as necessary.
Service
• Responds in a timely manner to all physician, leadership and candidate requests providing superior customer service.
• Provides updates to candidates, leadership and physicians as necessary and requested throughout the interview coordination process.
• Maintains ongoing communication with candidate and their family to ensure that they know what aspects of the process we are working on.
Quality
• Enters applicant information into various databases.
• Prepare intake/HR paperwork packet for all new hires including job description, I-9, background check authorization and badge.
• Complete HR paperwork with candidate as necessary
• Obtain authorization and complete background check prior to start date
• Ensure Occupational Health Clearance prior to start date
• Assemble HR file for new hire, coordinate with HR for entry into HR database.
• Database Management
• Responsible for updating all system databases associated with provider recruitment
• Responsible for responding to system and hospital data requests
• Ensures all itineraries, reimbursements and information is entered accurately and timely into necessary databases.
• Candidate Review Surveys:
• Create candidate review survey utilizing Skill Survey.
• Email the link to complete the survey to all those involved in the on-site interview.
• Compile the aggregate responses and email out to practice leadership.
• Upload to the recruitment database.
• Forward link for the provider candidate to complete a survey regarding their experience interviewing with the system.
• Compile candidate response as requested.
Finance
• Process candidate reimbursements for incidental expenses incurred by candidate.
• Log all costs associated with the site visit within tracking database
Growth
• Supports and embraces change in job and EMHS
• Proactively seek out solutions to problems for self, co-workers, patients, and visitors
• Identify opportunities to improve department efficiency and level of service in a way which allows the department to manage increased demand for services
• Complete job knowledge by participating in educational opportunities, reading professional publications, maintaining personal networks, participating in professional organizations, and maintaining current industry trends
Community
• Develop relationships with community and educational partners for enhancement of recruitment and talent acquisition
Competencies and skills:
Essential:
* Achieves Results: Sets high standards for their own outcomes and seizes opportunities to engage others towards objectives. Consistently moves forward with direct actions in order to attain or exceed objectives. Manages their own time effectively to accomplish assigned tasks. Successfully prioritizes multiple projects and duties as needed.
* Behaves with Integrity and Builds Trust: Acts consistently in line with the core values, commitments and rules of conduct. Leads by example and tells the truth. Does what they say they will, when and how they say they will, or communicates an alternate plan.
* Cultivates Respect: Treats others fairly, embraces and values differences, and contributes to a culture of diversity, inclusion, empowerment and cooperation.
* Demonstrates Adaptability: Learns quickly when facing a new problem or unfamiliar task; is flexible in their approach with changing priorities and ambiguity. Manages change effectively and does not give up during adversity. Capable of changing one's behavioral style and/or views in order to attain a goal. Absorbs new information readily and puts it into practice effectively.
* Effectively Communicates: Listens, speaks and writes appropriately, using clear language. Communication methods are fitting to the message(s), audience, and situation and follow-ups are regular and timely. Shows that important (non-) verbal information is absorbed and understood and asks further questions to clarify when necessary. Expresses ideas and views clearly to others and has ability to adjust use of language to the audiences' level.
* Fosters Accountability: Creates and participates in a work environment where people hold themselves and others accountable for processes, results and behaviors. Takes appropriate ownership not only of successes but also mistakes and works to correct them in a timely manner. Demonstrates understanding that we all work as a team and the quality and timeliness of work impacts everyone involved.
* Practices Compassion: Exhibits genuine care for people and is available and ready to help; displays a deep awareness of and strong willingness to relieve the suffering of others.
Education:
Essential:
* High School Diploma/General Educational Development (GED)
Working conditions:
Essential:
* Work with computers, typing, reading or writing.
* Work beyond the regularly scheduled hours.
Equal Opportunity Employment
We are an equal opportunity employer and all qualified applicants will receive consideration for employment without regard to race, color, religion, age, disability status, gender, sex, sexual orientation, gender identity, ancestry, protected veteran status, national origin, genetic information or any other legally protected status.